Career Information | Why Coldwell Banker? | Why Coldwell Banker King George Realty? | What Makes A Successful Agent? | Getting Started | Real Estate Simulator | Contact Us | Marketing Resources | Services & Resources | The Coldwell Banker Story
Services & Resources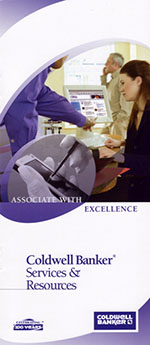 The Coldwell Banker Distinction
With more than 126,000 Sales Associates in over 3,800 independently owned and operated real estate offices throughout the world, it is easy to understand why Coldwell Banker Real Estate Corporation is considered the leading real estate company in the industry.
The Coldwell Banker name symbolizes integrity. That's why one out of every 10 houses sold in the United States involves a Coldwell Banker Sales Associate.
Recently, Coldwell Banker was named the #1 Real Estate Franchise in America by Franchise Times magazine - one of numerous accolades the company has received over the years.
Coldwell Banker Real Estate Corporation provides Coldwell Banker Sales Associates with the resources they need to be successful, helping them build a reputation for providing home buyers and sellers with exceptional service.
Advertising & Public Relations
Advertising plays a key role in portraying Coldwell Banker Sales Associates as the seasoned professionals consumers count on. A hard-hitting, multi-million dollar national campaign appears on all major television and cable networks during prime time hours. Increasing brand awareness and driving more leads directly to the Sales Associate is the cornerstone of the Coldwell Banker national campaign. in fact, more than 10,000 system-wide leads are generated per month via coldwellbanker.com, thanks to this effective advertising.
Likewise, Coldwell Banker Real Estate Corporation's public relations efforts promote Coldwell Banker as the authority on real estate, and quote local and national real estate professionals as such in national newspapers and magazines, and on television media every year.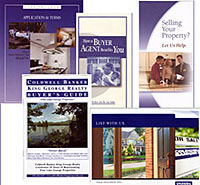 Business Tools
Coldwell Banker Real Estate Corporation's powerful business tools enforce the Coldwell Banker commitment to helping Sales Associates develop profitable relationships with their customers.
The Coldwell Banker Seller Services System features a customizable listing presentation designed to meet sellers' individual needs, as well as a selection of brochures, videos, and other important tools.
The Coldwell Banker Buyer Services System educates customers on the home buying process. Guidebooks, videos and a variety of materials help turn prospective buyers into satisfied home-owners and loyal future customers.
The Coldwell Banker Seller and Buyer Services Guarantees and Blue Ribbon Preferred Program are designed to increase listing inventory even under the most challenging market conditions.
The Business Development System delivers top-notch prospecting and farming tools in print, electronic and Web-based formats.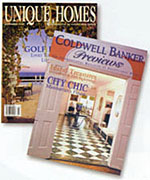 Special Markets
Coldwell Banker real estate professionals provide a full-range of real estate expertise and leadership status in a variety of special markets including luxury homes, vacation homes, new homes, university markets, and military markets.
Designed to help position the Sales Associate as the expert and differentiate them in their local marketplace, the Coldwell Banker Special Markets programs provide a complete line of marketing and educational tools that can be customized in both print and multimedia. These systems also offer invaluable networking support from Sales Associates in similar niche markets around the world.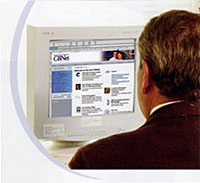 Technology
Today, technology plays an important role in contributing to a Coldwell Banker Sales Associate's success.
coldwellbanker.com - The innovative Coldwell Banker web site is a four-time winner of the Forbes magazine ABest of the Web@ among real estate broker web sites. In an average year, coldwellbanker.com generates more than 186,000 leads and over 95 million unique visitors. The web site's unique Coldwell Banker Personal Retriever is designed to bring listings to buyers and online listing proposals to sellers, creating a win-win situation for everyone involved. Consumers can also easily find Sales Associates and their listing in just three clicks or less.
CBNet - http://cbnet.coldwellbanker.com The Coldwell Banker Intranet site is available 24 hours a day, seven days a week, offering all of the Coldwell Banker products and services at your fingertips to help you list, sell and prospect. With this valuable tool, Sales Associates can:

Download Coldwell Banker statistics for immediate use in your listing presentations for immediate use in your listing presentations or open houses.
Download and customize free seller and buyer PowerPoint presentation.
Send a free electronic newsletter to your customers
Register for events
Order materials and products online for local prospecting, farming, advertising and much more!

Business software - CREST Business Solutions 2.0 for Coldwell Banker is an online management software that features business tools such as prospecting, time management and presentation development, allowing Coldwell Banker Sales Associates to be more productive and more profitable. Plus, the software includes a branded communications library that contains customizable flyers, letters and more.
cbu.com - Coldwell Banker University's online education resource offers live training classes, teleclass sessions, an online course catalog and continuing education credit.
National Alliances
Added value and cost-savings are what Coldwell Banker Sales Associates can get with the Coldwell Banker National Alliance Program.
The Business Advantage Program provides significant savings for Sales Associates on items such as computers, office supplies, telephone service and online advertising, while the Coldwell Banker Concierge program offers benefits to customers through vendor services for home warranty, taxes, moving costs, security systems and more.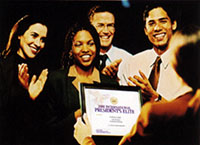 Awards
Your achievements will be recognized and celebrated! Those who strive to be the best are rewarded for their achievements and are an inspiration to others.
Coldwell Banker Sales Associates can earn award designations in five categories: International President's Premier, International President's Elite, International Presidents's Circle, International Diamond Society and International Sterling Society.
Categories and winners are continuously listed and updated online and can be accessed through CBNet.
Events
The Coldwell Banker International Business Conference (IBC) is an unbeatable event featuring over 100 information-packed educational sessions, recognition celebrations, and a trade show with valuable resources. IBC is attended by thousands of Coldwell Banker Sales Associates and offers outstanding networking and social opportunities!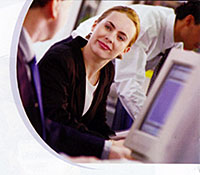 Top-producing Sales Associates receive an invitation for the annual Elite Retreat. The invitation-only event offers the International President's Premier, International President's Elite and International President's Circle an outstanding opportunity for education, networking and recognition along with their top-producing peers.
Education
Coldwell Banker Real Estate Corporation is committed to the ongoing professional development of Coldwell Banker Sales Associates. Coldwell Banker University (CBU) is designed to enhance your personal productivity and profitability by offering high quality Coldwell Banker-specific educational programs that develop the knowledge and skills vital to your success.
CBU delivers a wealth of classes in diverse settings: the traditional classroom environment; at national events; by teleclass and CD-ROM; through cbu webconnect, our online virtual classroom; and cbu.com, which offers on demand learning available 24/7.
Now is the time to join the Coldwell Banker system and experience the winning attitude of a growing, professional, international real estate sales organization. Be part of a team whose members can count on one another for support and share a vision of working hard to be the best.